Accurate & Reliable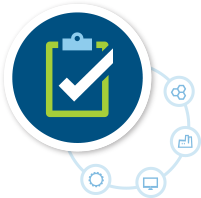 Knowledgeable about permitting issues and needs, EES Amended Silicates offers full-scale single and multi-pollutant control testing and engineering services to capably address air quality issues and ensure compliance with the myriad of regulatory standards. Our advanced technologies and engineering expertise ensure that you receive reliable data and professional services across the range of pollution control needs.
---
Expert Evaluation
With decades of meaningful experience, EES Amended Silicates can evaluate both process and air pollution control equipment function to ensure optimal performance for permitting intricacies of each plant's integrated system, EES Amended Silicates team of professionals can compare boiler performance to original design parameters, evaluate combustion practices or conduct parametric testing for combustion and/or air pollution control.
---
The Right Tools for the Right Test
EES Amended Silicates uses state-of-the-art sampling and analytical equipment, including FTIR technology. Utilizing both conventional and advanced technology means our technicians can:
Quantify multiple compounds simultaneously
Produce reliable results within minutes
Provide continuous monitoring.
---
Source Testing Services:
Our technicians and equipment offer the range of relevant source testing services, including:
Hg CEMS RATA testing (Part 75)
PM, PM10/2.5 (filterable), CPM
HCl/HF (IC on-site or next day results)
Hg (Ontario Hydro Method or Method 30B with on-site analytical)
Speciated metals
SO3 with on-site analysis